today we reached Thailand and it was pouring with rain.  Our resort was a long way from the airport but it's lovely.  This morning we spent hours looking around Singapore airport.  It is amazing.  There is a butterfly house and a cactus garden and hundreds of shops.  The terminals are so big they have trains to get from one end to the other.
tomorrow we are having a look around the resort and going shopping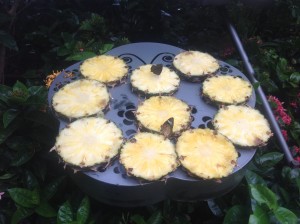 The QR code is from an amazing piece of art in the airport at Singapore.  Have a look and let me know what you think.
Dont forget get to finish your blogs from last week.